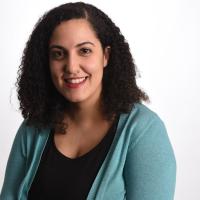 Fatema is the Executive Director at Muslim Justice League, where she leads MJL's efforts to dismantle the criminalization and policing of marginalized communities under national security pretexts. She joined as Deputy Director in 2017 and increased MJL's focus on organizing within and collaborating across impacted communities to resist and subvert surveillance. That included growing the Building Muslim Power collective, a group that shifts power through creative actions. Fatema also leads the national StopCVE network, spearheads MJL's research, and is a leader in the Donor Advised Funds campaign of the Public Good Coalition.
Fatema serves on the Board of Directors for Political Research Associates, a social justice think tank devoted to supporting movements that are building a more just and inclusive democratic society. She is also a Boston Neighborhood Fellow at The Boston Foundation.
Fatema previously organized in North Carolina with Muslims for Social Justice, the American Friends Service Committee, and the Stop CVE at UNC campaign. Before that, she was a biomedical engineer and project manager focused on healthcare systems integration.