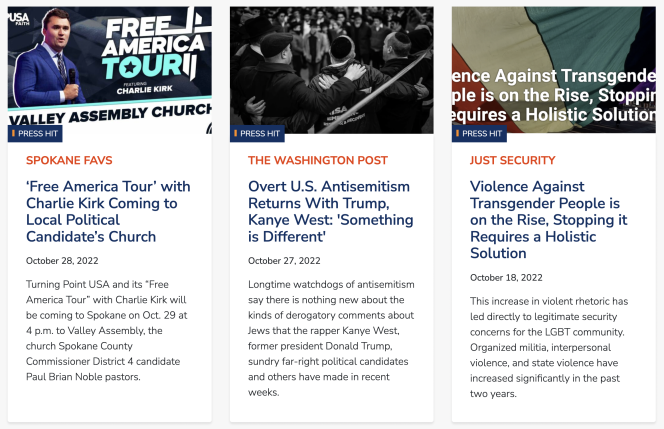 For Journalists and Content Producers
Not only does PRA produce our own high quality, rigorously fact-checked, and peer-reviewed research, we also provide up-to-date tools and expert analysis for news outlets and journalists.
PRA provides expert quotes and background research for independent journalists and major news outlets. In 2020 alone, PRA had over 65 media mentions in places like The New York Times, The Washington Post, and The Nation, and our research analysts provided nearly 50 background interviews for journalists.
Book an Expert
Looking for expert sources who can deliver analysis on breaking news and trends? Political Research Associates staff researchers and contributing authors are available to discuss topics including:
Alt Right
Antisemitism
Authoritarianism
Christian Nationalism
Dominionism
Economic Justice
Immigration
LGBTQ Justice
Misogyny
Reproductive Justice, Health and Rights
White Nationalism
Please contact Communications Director Koki Mendis.