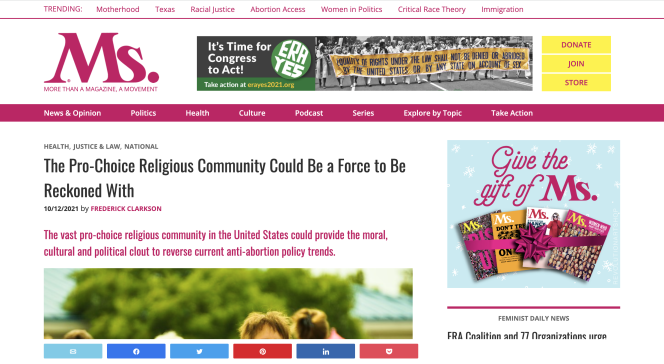 This op-ed was written by PRA Senior Research Analyst, Fred Clarkson.
"These are certainly difficult times for those seeking to access or provide abortion and broader reproductive health care. As a researcher and writer who has followed the Christian right for the past four decades, I can say that these developments are not surprising. The Christian right has been unambiguous about their long-term project to take the Supreme Court and other institutions of government in order to gain power sufficient to implement their agenda."
Continue reading here.