Right-Wing Think Tank Family Research Council Is Now a Church in Eyes of the IRS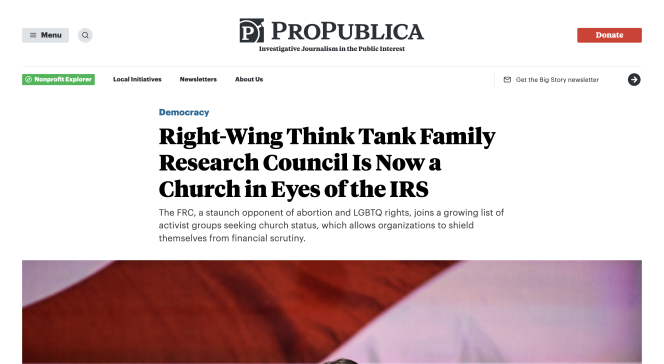 "The organization's claim to be an association of churches is disingenuous, said Frederick Clarkson, who researches the Christian right at nonpartisan social justice think tank Political Research Associates.
'The FRC can say whatever bullshit things they want to,' he said. 'The IRS should recognize it as a bad argument.'"
The FRC, a staunch opponent of abortion and LGBTQ rights, joins a growing list of activist groups seeking church status, which allows organizations to shield themselves from financial scrutiny.