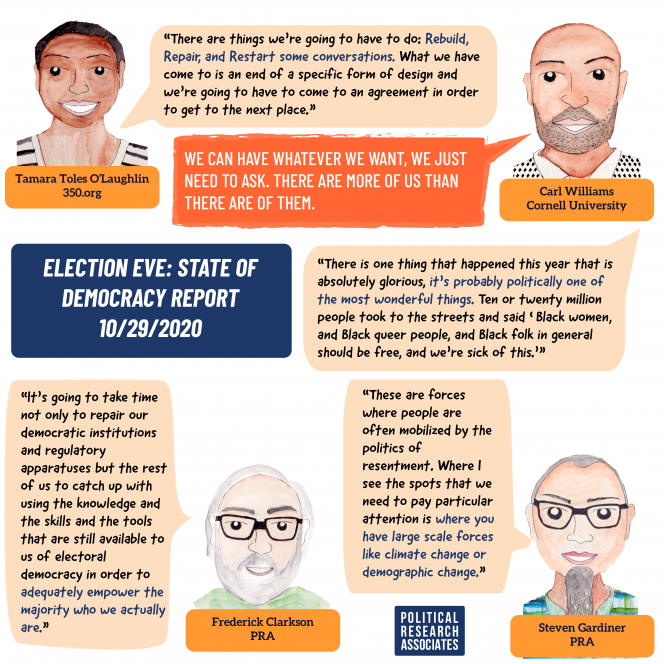 Election Eve: State of Democracy Report
Thursday, October 29, 2020 at 4:00pm ET
Featuring
- Tamara Toles O'Laughlin, North America Director of 350.org
- Carl Williams, co-Executive Director of Water Protector Legal Collective
- PRA Assistant Research Director Steven Gardiner
- Senior Research Analyst Frederick Clarkson.
Democratic backsliding has accelerated in the U.S. over the past four years under a presidential administration and congress that has worked diligently to reverse environmental protections, civil and reproductive rights, diplomacy, and welfare programs. During a global pandemic and recession, millions more Americans have entered an indefinite state of precarity with inconsistent messaging, inadequate protections, and condescending treatment ranging from disinterest to contempt being delivered from on high. 
Join PRA on the eve of the 2020 election for a comprehensive look at the last four years under President Trump and his administration and the "what-ifs" of four more years to come.