That McCarthy PAC Concession? It Could Elect Far-Right Candidates in 2024.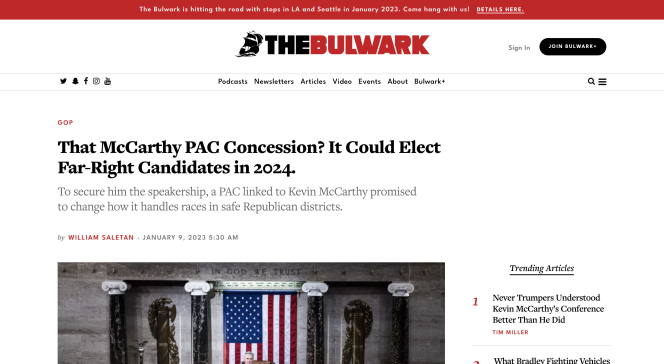 "Florida's 7th Congressional District. American Liberty Action PAC, another player in the network of super PACs connected to McCarthy, spent nearly $1.5 million to knock off Anthony Sabatini, a friend of chaos-caucus ringleader Matt Gaetz. In July, at a conference [politicalresearch.org] run by nationalists who used to work with Nick Fuentes—yes, that Nick Fuentes—Sabatini called for the repeal of Juneteenth as a holiday and said every Republican who voted for aid to Ukraine should be purged from Congress."
To secure him the speakership, a PAC linked to Kevin McCarthy promised to change how it handles races in safe Republican districts.