The Scope: Fidelity Charitable exposed for funding hate groups, activists demand disclosure - October 1, 2021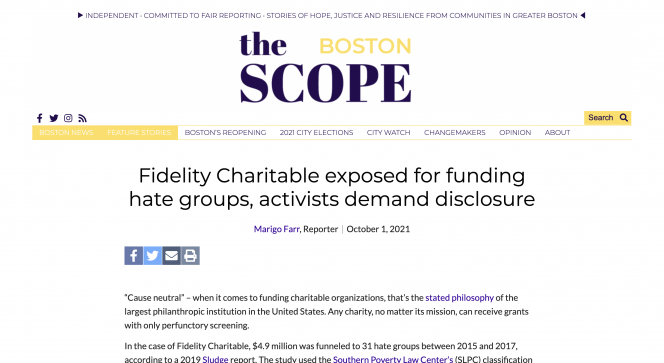 "In addition to Muslim Justice League and Resource Generation, the anchors of the coalition are Asian American Resource Workshop, Community Labor United, Political Research Associates, and the Action Center on Race & the Economy.
When the campaign relaunched with greater demands after the January 6th insurrection, Resource Generation was invited to play a more active role. According to David, Resource Generation is a multi-racial community of young people with access to wealth and/or class privilege committed to the equitable distribution of wealth, land and power. "
Continue reading here.