Why are fascist, Nazi and racist bands still being booked to tour Australia in 2023?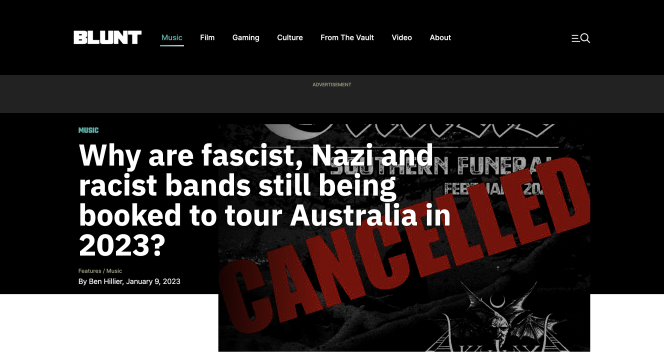 "Spanswick's personal views have long been an open secret in the local metal scene; online fora openly describe his far-right ties and views. Beyond rumours, there is hard evidence, with screenshots showing Spanswick posing in 2018 with members of Operation Werewolf (a far-right fitness grift [politicalresearch.org] and Odinist group, with an armed presence in Australia) wearing Sonnenrad patches and Operation Werewolf-branded clothing. He has since made these photographs private."
Southern Extremities Productions, the business of Tasmanian-based promoter Matthew Chalk, booked fascist black metal bands Taake and Akhlys to tour Australia in February 2023. On 6 January 2023, Chalk announced the tour was cancelled.