Despite running with strong LGBT support, President-elect Biden's centrist-Right platform is not likely to bring about the needed structural changes that queer movements have been demanding since, well, since the Stonewall Riots. Queer people in the U.S. still face over-policing and over-incarceration, under-investment and limited access to necessary rights and privileges. In no particular order, and with no particular prioritization, here are the policies that will likely change under a Biden Administration; those that are unlikely to change despite the impact on millions of LGBT people across the country; and those policies that are not under the control of the Executive Branch.
What will likely change
Cabinet appointments
One of Biden's first actions in office will be the appointment of his cabinet, the composition of which is already the source of much speculation. Power will shift away from the Evangelical- and Catholic-Right connected millionaires and billionaires who comprised Trump's cabinet, including Secretary of Education Betsy DeVos, Attorney General Bill Barr, Secretary of Housing and Urban Development Ben Carson, Secretary of State Mike Pompeo, United States Ambassador-at-Large for International Religious Freedom Sam Brownback, and head of the Office of Civil Rights within the Department of Health and Human Services Roger Servino. 
Over the last weeks of 2020, we'll watch as Biden makes his appointments, several of whom have already come under fire from the Left and the Right. Tony Blinken has been tapped for Secretary of State. Blinken is the founder of WestExec Advisors, a consultant firm founded with the express purpose of maintaining its members' proximity to a Democratic White House. (WestExec's status as a consultant firm allows it and its members to skirt rules that restrict lobbyists' access to federal administrative positions.) Other WestExec employees in Biden's leadership will include Avril Haines, director of national intelligence, and Michèle Flournoy, slated for Secretary of Defense. Former South Bend Mayor Pete Buttigieg has been confirmed as Secretary of Transportation. Buttigieg's record in South Bend was plagued with accusations of racism. Neera Tanden from the Center for American Progress (CAP) has been appointed Biden's Secretary of Office of Management and Budget Director. Tanden and CAP have been criticized for their ties to the DNC and their own criticism of Trump's presidency.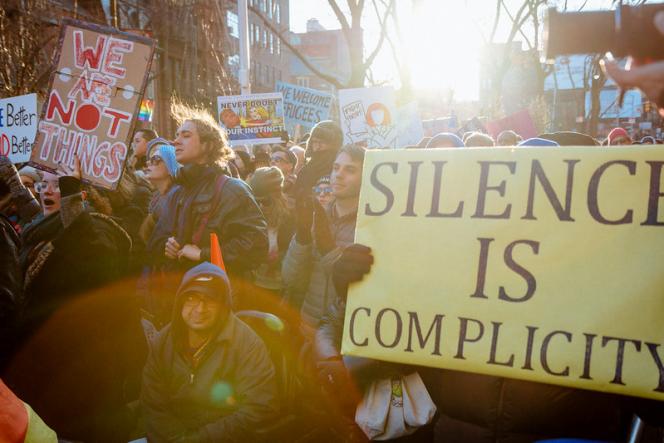 In positions yet to be confirmed, Meg Whitman, former Republican candidate for the governorship of California and CEO of Quibi, eBay, and Hewlett Packard, is at the top of the short-list for Secretary of Commerce. Whitman has been slammed for her support of California's Prop 8, and has since said that she's changed her stance on marriage equality.
Administrative interpretations and regulations governing important statutes
With a new cabinet, the Biden Administration will likely prioritize overturning the roll-backs that many of Trump's Secretaries made to important Obama-era policies. First on his list is likely reconstruction of the Affordable Care Act, including reinstatement of the protections from discrimination on the bases of gender identity and sexual orientation. He will also likely direct his cabinet to restore protections on the basis of gender identity for students across the country and for survivors of campus violence, as well as for those accessing housing for recovery, safety, or housing insecurity. 
In an affirmative move, the Biden campaign has promised to establish a "Task Force on Online Harassment and Abuse to focus on the connection between mass shootings, online harassment, extremism and violence against women." The details are unclear, but this Task Force may help accelerate the deplatforming of anti-LGBTQ and misogynist speech from online movements. 
What is unlikely to change, but needs to
Unfortunately, it seems unlikely that a Biden Administration will make it a priority to address the structural inequalities impacting queer people, especially Black, Indigenous, and other queer people of color, transgender people, queer people with disabilities, queer parents and pregnant people, and queer people targeted for state-sanctioned violence. These structural solutions include universal healthcare, housing for all, climate justice, universal abortion access and reproductive justice, criminal legal system reform, a pathway to immigration, defunding law enforcement and abolishing prisons, and decrimnalizing sex work. 
Some states are making progress on some of these issues, but the President-elect distanced himself purposefully from the candidates who stood further left than himself in the primaries. In March 2020, Biden suggested he'd veto Medicare for All if it came across his desk. And he was under pressure during his primary campaign to explain his complicity with Obama's strict stance on immigration. 
What's not under the control of the Executive Branch
Litigation
Several cases are pending in state and federal courts that concern the liberty and justice of LGBT people, and are outside of the control of the Executive branch, although the position of the federal Department of Justice can have a significant impact on the outcome of a case in federal court. The Trump Administration spent four years successfully stacking the courts with hyper-conservative, anti-LGBT (largely white, male) judges 
Sports and trans athletes
The Alliance Defending Freedom and its allies (with implicit and explicit support from the Trump Administration) have spent significant time and energy trying to force trans student athletes from schools across the country. In Connecticut, ADF is suing the state athletics association on behalf of several cisgender girl athletes. The DeVos Department of Education supported the suit, and has directed three school districts to cut ties with the Connecticut Interscholastic Athletic Conference or risk losing their federal funding. The state of Idaho is finding itself on the other side of a similar lawsuit after ADF-backed legislation banning trans girls from playing sports with their own peers, and subjecting all girl athletes to invasive physical examinations, is under legal challenge by trans and cisgender college athletes. 
Again, while a Biden Administration won't be able to dictate the outcomes of these cases, supportive guidance from the Departments of Justice and Education will make it very hard for anti-trans networks to succeed, notwithstanding the record number of federal judgeships that Trump was able to fill with highly conservative, textualist judges connected with those same Christian-Right networks. 
Religious Exemptions
In November 2020, newly-appointed Justice Amy Coney Barrett heard her first arguments at the Supreme Court in a case in which Catholic Social Services (CSS) are suing the City of Philadelphia for the right to retain city funding, licensure, and contracts while also continuing to decide which families and children they get to refuse to serve. The case, which started when the City determined that CSS refused to work with potential foster and adoptive parents who were LGBT, has become emblematic of the false dichotomy between "religious freedom" and justice for LGBT people. Under a Biden Administration, it is possible that the Department of Justice would change its own position in this case, creating a conundrum for the Court: should they uphold the right of a contractor to refuse service on the basis of its narrow religious beliefs, or should the Court affirm the Constitutionality of a neutral law of general applicability? 
Justices Thomas and Alito signaled their personal inclinations in their dissent to the Court's refusal to hear the case of Kentucky City Clerk Kim Davis, using rhetoric that many claimed might signal danger to the freedom to marry for same-sex couples. There are few paths that would permit the Court to overturn the right to marry (many states and individual clerks tried to do that after Loving v. Virginia, only to be soundly beaten back by the Court), but there are certainly myriad ways through which individuals and businesses could gain the right to deny service to many people, including LGBT people and their families, mixed-race and mixed-religion families, single parents, unmarried pregnant people, people who have accessed abortion, and anyone who can be assumed to be a less-than-perfect adherent to any specific religion (but more precisely, a less-than-perfect adherent to a narrow Evangelical or Catholic-Right theology).
Conversion Therapy
As conversion therapy bans become more widespread at the state level, it is likely that gender crtitical parents and therapists, and practitioners of anti-LGBT conversion therapy will become more concerned with challenging them through First Amendment or other doctrines. The Biden Admininistration will likely come out strongly against conversion therapy, which will give state and federal judges support for finding these laws constitutional and the challenges without basis. 
State Legislation
Finally, a Biden Adminstration will have very little control over the anti-LGBT bills proposed at the state level, so we can expect to see a flurry of religious exemptions, bills making it extremely difficult for the parents of trans children to help their kids access affirming health care, bills forcing trans athletes off the field, and of course, bills restricting access to abortion care and other reproductive health care. 
So what?
In an anemic federal democracy where local governments (including local law enforcement and sheriffs) largely determine the day-to-day realities of Americans, we must remember that a centrist Biden administration will not herald the flourishing of marginalized communities or the significant advancement of civil rights. We must hold the Biden administration accountable and work towards real democracy at all levels of government. 
Investment in local movements will be key to forwarding the struggle for a queer, feminist, multi-racial liberal democracy.