There is no question that social media has been a meteoric tool of the Right: propelling Donald Trump to office in 2016, mobilizing his supporters to mount a nationwide resistance to the outcome of the 2020 election, and fueling the growth of far-right movements ranging from QAnon to White nationalist militias and a reinvented Alt Right. In this conversation of experts and movement strategists, we explore the role that the rapid spread of disinformation, social media mobilization, and state surveillance play in the maintenance of White supremacy.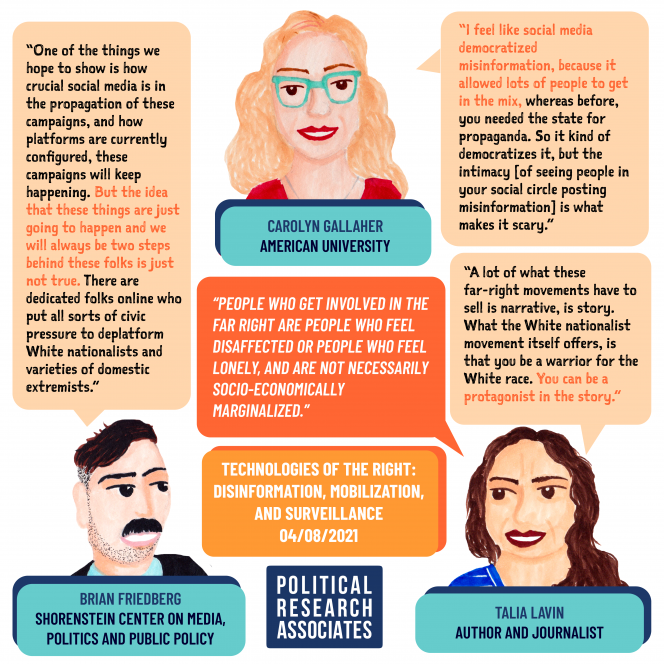 For this roundtable discussion, we were honored to be joined by: 
Brian Friedberg, Senior Researcher of the Technology and Social Change Research Project at the Shorenstein Center on Media, Politics and Public Policy at Harvard Kennedy School
Carolyn Gallaher, political geographer and Senior Associate Dean of the School of International Service at American University in Washington, D.C
Talia Lavin, freelance writer who has had bylines in The New Yorker, The New Republic, The New York Times Review of Books, the Washington Post, the Village Voice among others and author of Culture Warlords: My Journey Into the Dark Web of White Supremacy
Read the full transcript here.